About Us
Hutchison Imports, a division of Thomson & Fenn Trading Ltd., has extensive wholesale and distribution interests in general merchandise, dollar store items, toys, RC hobby, sports, apparel, furniture, consumer and lifestyle products. As a member of The Fairchild Group, which has been in business for over 20 years, we benefit from the group's extensive network and work closely with well-established manufacturers and suppliers all over the world. These connections enable us to logistically source out the most unique and competitively priced products, so that they can be brought into Canada at the most efficient landed cost. The fact that we only deal with established and reputable suppliers also ensures a high standard of quality control for all our products.
Wholesale Enquires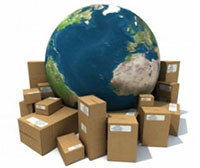 Hutchison Imports holds exclusive distributing rights to many of the products we carry. Our extensive product lines plus highly competitive pricing provide an excellent business platform and opportunity for entrepreneurs around the world. We are committed to offering our customers superior service by bringing in excellent value products so that our customers can sell quickly to promote a higher turnover and the best possible margins. Our own brand Menji not only provides exceptional value, which is a great alternative to costly branded products, but also creates great impact on retail shelves and generates high consumer appeal with its distinctive packaging.

We welcome wholesale and agent enquiries, and look forward to developing a mutually beneficial relationship with our business partners.
---
Becoming a Hutchison Imports Dealer
We welcome any wholesale and agent enquiries. If you have any questions about us or our products, please call or write us at:

Address:

Hutchison Imports
#1700 - 4151 Hazelbridge Way,
Richmond, B.C.
Canada V6X 4J7
By phone:
604-295-8170

Toll Free:

1-866-276-0808
Fax:
604-295-8171

By email:

info@hutchisonimports.com